Episode 9: Celeste Archer
Celeste Archer is the Founding Executive Director, Colorado Student Leaders Institute, an affiliate of the National Conference of Governor's Schools. Colorado Student Leaders Institute is an academic summer residential program for college bound high school students with exceptional intellectual curiosity. We seek to serve a community that is at least 50% eligible for free and reduced lunch and/or first-generation college attendees who meet rigorous collegiate requirements.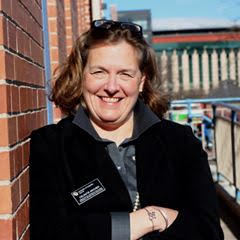 Listen as Celeste talks about working with students as they come to understand oil and gas issues through their studies, and the experience she has had taking tours of fracking sites firsthand. You might be surprised to learn what she's seen.
Hosted by Lynn Granger
Duration: 11 minutes, 40 seconds
Spread the Word!
Sign in
if you'd like new recruits to be credited to you.
---