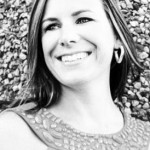 Kristin Strohm
Managing Partner, Starboard Group
7720 E. Belleview Avenue, Suite B-325
Greenwood Village, CO 80111
Kristin co-founded the Starboard Group in 2008, to marry her love of politics with her desire to give back to the community. Kristin is intimately acquainted with Colorado's local businesses, foundations, and non-profits. She is a graduate of the Denver Metro Chamber of Commerce Impact Denver Class of 2008 and remains an active community member involved with organizations such as Step Up for Cancer and the Denver Museum of Nature & Science Museum After Dark. Rounding out her philanthropic involvement, Kristin currently is serving her second-year as Board Chair for the Women's Bean Project, an organization dedicated to helping lift women out of poverty and unemployment. She also serves on the development committee of the Bean Project.  In addition, Kristin serves on the board of the Strohm-Link Family Foundation.
Kristin also has helped found a number of other civic and philanthropic groups. Her drive led to the creation of the Common Sense Policy Roundtable, a non-profit free-enterprise think tank dedicated to promoting Colorado's economy and business community. Furthermore, Kristin co-founded Coloradans for Freedom, an organization dedicated to building support among conservatives for the passage of civil union legislation. She is also the co-founder of Denver Karma, a web-based resource designed to raise awareness among young professionals about the importance of service, while connecting them with opportunities to give back. Kristin founded the Tri Delta Leadership Scholarship at her alma mater, Coe College.
In 2013, Kristin received the Denver Business Journal's 40 Under 40 Award, which recognized her as one of Denver's young, dynamic, up-and-coming leaders under age 40.
Kristin studied History and Spanish at Coe College, where in addition to being a Rhodes Scholar finalist, she was the student body president. In 2009, Kristin obtained her M.B.A. from the University of Denver.