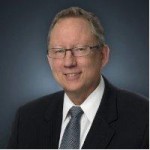 Peter Moore, Board Chairman and Registered Agent
Senior Partner, Polsinelli PC
1515 Wynkoop, Suite 600
Denver, CO 80202
Peter has been practicing law in Denver since 1981. He is a member of Polsinelli's Corporate and Transactional practice group and is active in a variety of community activities. He is a board member of and legal counsel for the South Metro Denver Chamber, a member of the Board of Governors for the Metro Denver Economic Development Corporation, a board member of and legal counsel for Geneva Glen Camp, pro bono legal counsel for the National Alliance on Mental Illness of Colorado, a former board member of the Swallow Hill Music Association, and a member of the Admissions Committee of Denver's University Club. Mr. Moore is included in the 2014 edition of Best Lawyer's in America for Corporate Law (listed since 2013) and has been rated AV-Preeminent (the highest peer review rating) by Martindale-Hubbell since 1990. He received a Leadership in Motion Award from the South Metro Denver Chamber in 2013.
Peter received a B.S.F.S. degree from Georgetown University's School of Foreign Service in 1978 with a concentration in international economics. In the summer of 1978, he attended the University of Heidelberg in West Germany as a German Academic Exchange Fellow. He received his J.D. degree from the University of Denver's College of Law in 1981.